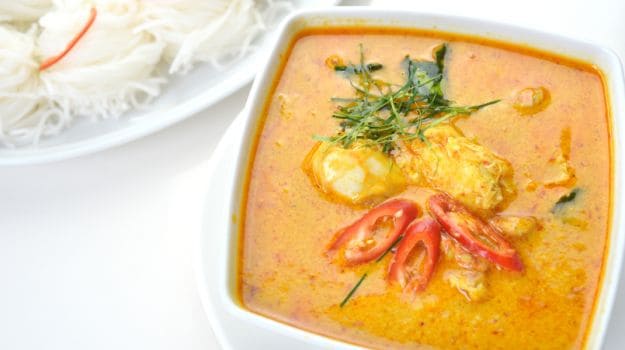 My introduction to Odia food happened via a cook we had in the family for a while. He would take his time with prepping the meals, in fact there was even an inside joke that for tomorrow's breakfast we'd have to tell him today, but when he was done, nothing short of a delicious meal would be set before us. He was particularly dexterous with shellfish. He would painstakingly clean the fresh crabs, and segregate all the other ingredients neatly on a large plate. The base for the curry was pretty similar to what we were used to – onions, ginger-garlic paste, turmeric, tomato, cinnamon, green cardamom (whole and powdered), and of course potatoes for the curry. He always managed to make the Kankada Jhola (crab curry) spicy, and despite the tears rolling down our faces, we'd wipe the plate clean. It was much later that I discovered that Odia food isn't too oily, or even spicy for that matter.





A typical Odia meal will comprise rice, dal, a vegetable dish or two, something fried, and a fish curry. Or even meat. There's a lot of similarity between Odia and Bengali food – the two cuisines in fact use pretty much the same kind of spices and ingredients, but in the end they are quite distinct. However, unless you're used to both the cuisines, you may not even be able to tell the difference.
Mustard oil, besara (mustard seeds pounded with garlic), panch phutana (panch phoron) are three important ingredients in Odisha, with even curd being an occasional feature. Having said that, the cuisines has been influenced by its borders as well, with Andhra Pradesh adding its Telugu touches, and chillies and curry leaves, and tamarind, making an appearance in some of the dishes. The food in this Odisha-Andhra border in fact is high on the spice factor. And you'll see the influence vividly if you make a trip to Berhampur during the festival of Pongal. And while coastal Odisha loves its fish, the cuisine is replete with vegetarian, and sattvik food, thanks to the Jagannath temple in Puri.
Rice is a staple in Odisha, with vegetables such as potatoes, yam, pumpkin, brinjal, ash gourd, drumstick, banana flower and stem, finding their way into different dishes.
Then again there are some of the unusual ones, which are rarely talked about. Take the Hendua (from western Odisha) for example, dried bamboo shoot that is used to make pickle, or even a curry with ladies finger, panch phutana, mustard paste, tomatoes, and chillies. It's a heady combination of aroma and flavour, with both trying to outdo each other.
Then there is the famous dalma, a dish that the cuisine is most commonly known for. The dalma is a preparation where lentils and vegetable are cooked together, and usually eaten with rice. One can use moong dal, toor dal, or even chana dal. Some of the vegetables added include yellow pumpkin, raw banana, brinjal, and raw papaya. The panch phutana is an important ingredient in the dalma, as are dry red chillies, ginger (chopped) turmeric, roasted cumin seeds, and some ghee.
A simple and quick preparation, the dalma actually has plenty of variations, and better the vegetables, the better the end result.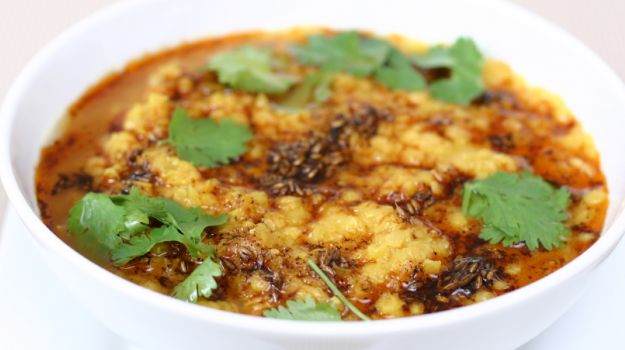 Another dish, which is actually quite similar to the jhinge posto (ridge gourd cooked with poppy paste) of the Bengalis, is the Janhi Posta. However one variation here uses garlic (not added in the Bengali recipe). The Janhi Posta is made with larger chunks of ridge gourd, onions, potato, red chillies, coriander seeds, poppy paste (spiked by garlic), fennel seeds, turmeric, and cumin seeds.
Meat is definitely important in an Odia meal, especially if it's a special one. What's quite curious is that in general a mutton curry is referred to as mansha tarkari, where tarkari typically stands for vegetable. A standard mutton curry recipe will include potatoes, garlic, onions, ginger, garam masala, whole black pepper and cardamom, cinnamon, and a pinch of sugar. Additionally, the mutton is marinated in turmeric, curd, and red chilli powder. The dish is cooked in mustard oil. It takes a while to make this one; the dish is cooked partly in a wok, and then in a pressure cooker. And if you like slow cooking, the flavour that can be achieved from this one is unforgettable.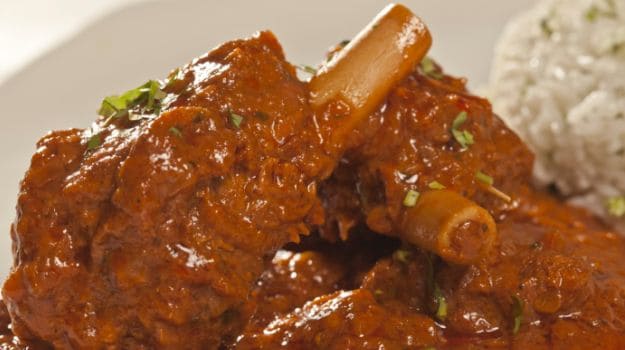 Curd in fact plays quite an important role in Odia food. Apart from being used as a marinade, a few dishes use it as part of the gravy. The Dahi Maccha, typically made with rohu, turmeric, red chilli powder, curd, mustard seeds, green chillies, garlic, if cooked correctly can easily be the star dish of an Odia meal. It's delicate, and yet full of flavour.




The Dahi Baigana where slice of brinjal are first fried and the cooked in a curd based gravy too is a delicious preparation. And here too the panch phutana is required to add extra flavour to the dish.
The khechidi (or khichdi) is a very important dish in Odia cuisine. It's served at the Jagannath Puri temple, and while that recipe is extremely simple (using only moong dal, rice, heeng, and basic ingredients such as salt, turmeric, dried bay leaf, cinnamon), there are other variations where one could add vegetables such as cauliflower florets, peas, and potatoes. It's not only healthy, but tasty too.
One can't end an Odia meal without something sweet, and one of the most famous dishes to have out of that cuisine is the chhena poda (literally meaning burnt cheese). Cooked with chhena (curdled milk) the dessert can be either baked or even cooked in a pressure cooker. It requires some sooji (semolina), refined flour, and lots of sugar (to caramelize, and to sweeten). Some people also add some dry fruits such as pistachios, and cashew nuts, to add texture. A little bit of green cardamom (crushed) adds a lovely fragrance to the dish too.
From bhajas (fried food), dal, tarkari (vegetable preparations), to fish and meat curries – there are plenty of dishes in the cuisine experiment with, and it's unfortunate that no one talks about the cuisine as much as they do of Bengali food. But Odia food has its lovely nuances, a sense of rusticity that hasn't withered with time, and that will always make it special.
NDTV Priyadarshini Nandy.